Though I admit it would be fun to change into a short, sassy reception dress, I'm so psyched about my gown that I plan to spend every possible minute of my wedding day wearing it.
As for the rehearsal and dinner, I had that all planned out, too, thinking I'd stick with a black and gold dress I already own and love. But, of course, that would just be too easy! No, I had to go and discover Alfred Angelo's "Little White Dress" collection, including this gorgeously elegant pick, which is 100 percent my style.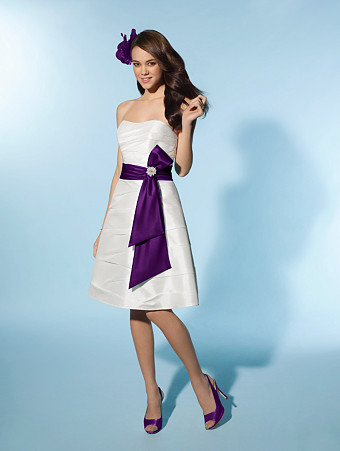 The price code on the website says the dress is under $300. What do you think, ladies? Is it worth it? Would you or did you spend that much on a rehearsal dress? Will you be changing into a separate dress for the reception?
Oh, decisions, decisions…
(Photo Credit: Alfred Angelo)