On March 13, Wish Upon a Wedding, the world's first nonprofit wedding wish granting organization, made Florence and Michael's dreams come true with a gorgeous wedding celebration in California. According to Wish Upon a Wedding's website, Florence is currently engaged in a bitter struggle with breast cancer.
Here, an inspiring photo from their lovely day, made possible by the hard work of Wish Upon a Wedding and all of the generous wish granters who volunteered their services as vendors for this special occasion.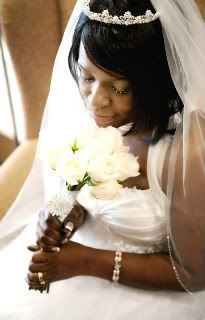 As a founding member of Wish Upon a Wedding DC, I can't wait to start helping couples in the region who are battling life-threatening illnesses. Want to support the D.C. chapter? Become our fan on
Facebook
or leave me a message asking what you can do to get involved!
(Photo Credit: Wish Upon a Wedding Website)