Back in December, I told you I was considering a big $300 splurge on this lovely gown from Alfred Angelo's "Little White Dress" collection.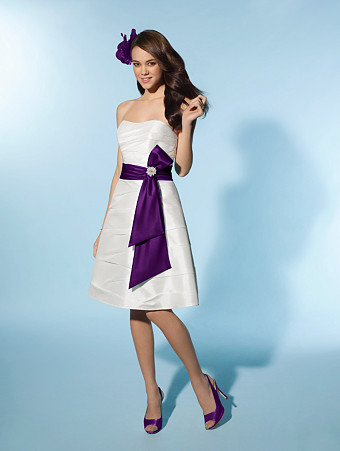 While I'm still considering snapping up this beauty to wear to our rehearsal and dinner, I also recently bought a fun, sassy dress on clearance at Macy's for just $15!
Though I initially thought the playful print might look horrible on me, I surprised myself by absolutely loving it. What do you think? Is it rehearsal-worthy or over-the-top crazy?
(Photo Credits: Alfred Angelo & Heather Warren)